WINE & APPETIZER PAIRINGS FOR THE HOLIDAYS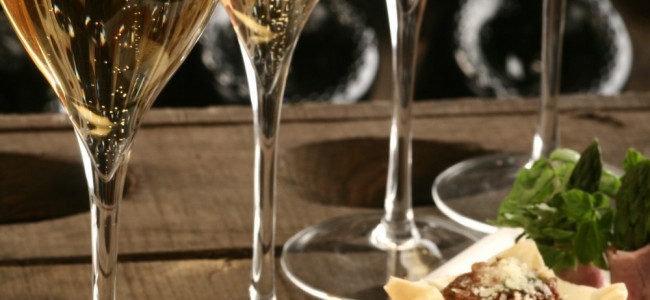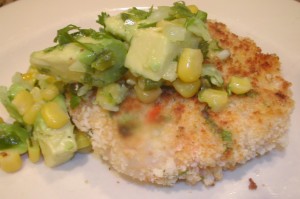 This lovely recipe of Shrimp Cakes with Avocado Corn Salsa comes to us courtesy of Kristy at the wickednoodle.com.  We love Kristy's recipes because they are sophisticated and tasty without being pretentious.  These shrimp cakes should appeal to most guests regardless of dietary limitations.   We suggest pairing it with a light white wine with fruity notes such as a Pinot Grigio or Sauvignon Blanc.
How can you resist the holiday spirit when looking at this photo of Sugared Cranberries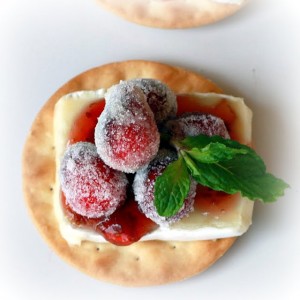 with Brie on Crackers?  It is simply gorgeous.  The thought of the sweet tartness of the sugared cranberries coupled with the silky smoothness of the brie just makes our tongues tingle.  This beautiful and festive recipe can be found at yummymummykitchen.com.  Pair it with a Pinot Grigio or a Sparkling Pinot Noir and your guests will definitely find themselves in the holiday spirit.
The VN Team hope this post has inspired the holiday chef in you.  Stay tuned for more delicious and festive recipes throughout this holiday season!
Cheers & Bon Appetit!
.