I Have A Crush On Heron Hill!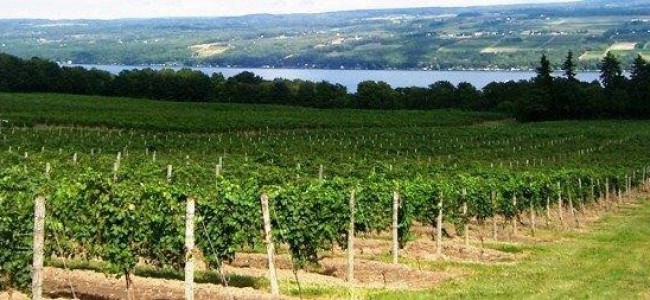 As we prepare for our journey to the #FLXWINE region, I can't help but wonder if the Executive Director of the Seneca Lake Wine Trail has Heron Hill Winery on the #WBC15 pre-excursion agenda? Heron Hill's Ingle Vineyard sits on the west side of the Finger "Canandaigua" Lake, affectionately called Eric's block! I would love to visit their winery and tasting room in person, because I know my fellow wine bloggers and I are definitely in for another great wine tasting experience!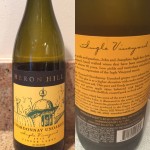 This Heron Hill 100% Chardonnay is stainless steel fermented; it's very well balanced, it contains 12.5% alcohol, less than 1% residual sugar, and 6.2% g/L of acidity. Now, I know you are probably asking, what does all that have to do with how the wine smells, looks and tastes? Well let me tell you, on the nose there is an abundance of citrus (grapefruit and lime), stone fruits and some floral notes. It's a clear pale yellow color, and on the palate the minerality of the rocky soil it originates from really stands out; the green apple notes along with a clean refreshing finish is just what you need to get through these long hot summer days.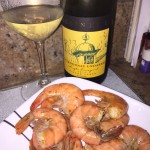 I paired this lovely unoaked chardonnay with a plate of peel and eat shrimp, boy what a treat!!!! The only thing missing was some mild manchego cheese to nibble on, as well.
So, go pick up a bottle or two, it retails for $18 you won't be disappointed, trust me!
Follow them on twitter @HeronHillWinery and check out their website at: www.heronhill.com!