9 Basic Traits of Wine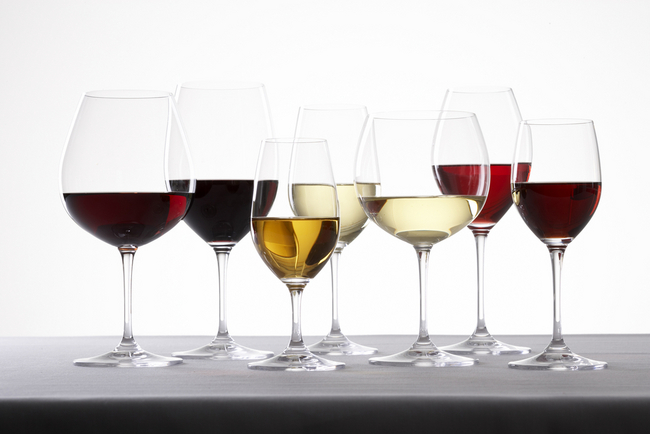 When reading tasting notes or reviews of wines, you are likely to see the reviewer use 9 basic terms to describe the wine.  To the wine novice, it may be difficult to understand how these traits or terms are applied to a drink derived from grapes.  A short explanation of the 9 basic traits your may find in a wine review or tasting notes are listed and described below.[1]  For a more complete explanation of the traits, visit one of VN's favorite sites Snooth.com to read more at this link.  http://www.snooth.com/articles/basic-traits-of-wine/
Acidity: Acidity is naturally occurring in grapes, but it can also added during the winemaking process in order to try to achieve a balanced wine. Acidity along with tannins is one of the 2 pillars that make up a wine's structure. Acidity leaves wines feeling fresh and bright in the mouth.
Tannins:  Tannins are another naturally occurring element in wine that can be added through the winemaking process. Wines with low tannins are generally described as soft and/or supple, Wines with high tannins are described as being hard, tough and sometimes chewy.  Tannins can come from the skin of the grapes and/or the oak barrels in which the wine is aged.
Sweetness:  Several factors create the impression of sweetness in wine. Sugar is the most obvious cause of sweetness. Residual sugar, or sugar left in the wine after production, can be there intentionally to help balance out high acid. In either case, the sweetness accentuates the fruit flavors of the wine and helps to mask the acidity, tannin and potential flaws.
Oak:  Oak is a common flavoring element that typically contributes flavors and aromas of vanilla, smoke, toast, cedar and spices like nutmeg, cinnamon and dried ginger. More subtle oak influences often come across as coconut, coffee and milk chocolate.
Fruity Flavors:  Almost all wines have some sort of fruity flavors, though in some cases oxidized wines and very old wines are left with only savory notes. Fruity flavors can be broken down into the following groupings. When exploring wines, think of a parent group and then dive down deeper to see if you can identify the specific fruits you smell and taste.  Citrus Fruits; Berry Fruits; Orchard Fruits; Tropical Fruits; Melons; and Dried Fruits.
Spicy Flavors:  Many spicy flavors come from both oak. Some common examples of grapes and their spicy flavors include:  Syrah = Black Pepper; Grenache = Cinnamon; and Gewürztraminer = Ginger.
Savory Flavors:  Savory flavors come from both fruit and oak and are the most prized flavors in aged wines. Some common examples of grapes and their savory flavors include Petit Sirah = Bittersweet Espresso;   Malbec = Mocha, and Sauvignon Blanc = Grassy.
Intensity of Flavors:  Intensity of flavors is one of the key elements to consider when pairing food and wine. Matching the intensity of flavor between the food and wine generally leads to a more successful pairing.
Weight in Mouth: This textural component is one of the truly under appreciated aspects of wine, and it is one of the fundamental reasons we prefer one wine over another. Many people find a lot to like in powerful and rich wines that are heavy in the mouth, while others prefer the purity and elegance of wines that are decidedly lighter-bodied.