White Wine Q&A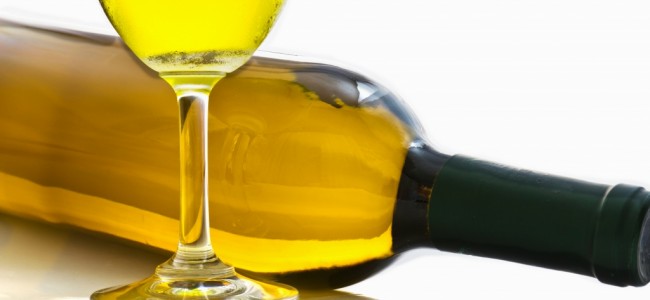 Last week we launched the inaugural edition of vino-noire.com with a discussion of how white and red wines are distinguished from each other. This week we hold a Q&A with Glynis our wine specialist to delve more deeply into a discussion of white wines varietals. If you have questions about the white wines discussed below, please email Glynis info@vino-noire.com and she will be sure to respond.

Q1: Many of our readers are familiar with white varietals such as Chardonnay, and Riesling. Can you give us a bit more information on the characteristics of each of these?
A1: Chardonnay
Style – This varietal typically makes a dry white wine; usually oak barrel fermented but some vintners use steel vessel fermentation.
On the Nose – Aromas of vanilla, butter, oak and/or cedar
On the Palate – Usually full bodied, with a creamy texture; wines from warmer climates tend to exhibit tropical fruit flavors, ripe pears and pineapple; from cooler climates citric and green apples flavors.
A1: Riesling

Style – This varietal can be a bone dry to very sweet white wine.
On the Nose – Floral aromas, minerals, petrol (when aged), & stone fruits (peach/apricot)
On the Palate – Light, high acidity, fruity citrus flavors
Q2: So that our Cru Vino Society can expand their knowledge base, can you tell us a bit about the Sauvignon Blanc and Viognier varietals?
A2: Sauvignon Blanc
Style – This varietal typically makes a dry white wine; unoaked fermentation
On the Nose – Aromas of lemongrass, grapefruit, green bell pepper and asparagus
On the Palate – Acidity is high, with a light and crisp mouth feel; citrus and green fruit, flavors with minerality notes.
A2: Viognier
Style – This varietal typically makes a dry white wine
On the Nose – Honeysuckle, peaches, apricots, mango and kiwi
On the Palate – Creamy texture with or without oak fermentation; low acidity
Q3: Are there other names for Sauvignon Blancs in the wine industry?
A3: Yes, in France, Sancerre and Pouilly Fumé wines are made with 100% Sauvignon Blanc grapes, the wine is named after the towns where they are made. In California – some Sauvignon Blancs are labeled Fumé Blanc; this was done to associate the California versions with the Sauvignon Blancs of Loire, France.

Q4: Of all the varietals we discussed today, which is your favorite and why?
A4: Hands down SAUVIGNON BLANC…because its so versatile and pairs well with a variety of food especially on a HOT summer day!