A Passionate Pairing – Red Wine & Chocolate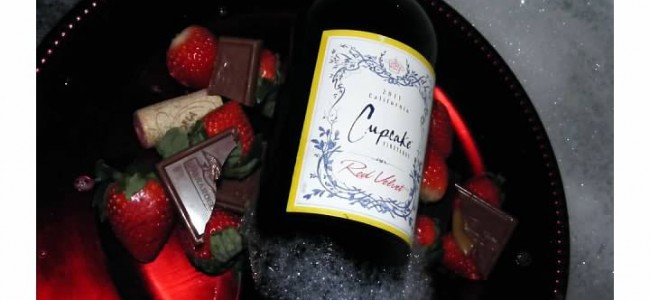 Are you thinking of planning a romantic evening for that special someone and would like to try something new and different?  Then consider a pairing of red wine and chocolate to turn up the heat and melt your partner's heart.  That's right red wine and chocolate are known natural aphrodisiacs, especially when paired together.
To what do these two seemingly innocent treats owe their magical powers?  Well, some researchers in Italy set out to answer this very question and they determined red wines contain chemical compounds that increase blood flow to the erogenous zones – the areas of the body most involved in sexual response. In fact, when they compared women who regularly drink red wine to those who rarely or never did, they found red wine drinkers had stronger libido and more satisfying sexual encounters. [1]
The titillating powers of chocolate have been known for centuries and recent research confirms that the phenylethylamine (PEA) in chocolate releases the same hormone as sexual intercourse.   Additionally, eating chocolate produces natural opiates in the brain, which provides another explanation for chocolate's feel-good reputation.[2]
Now that we've covered the geeky science behind this powerful pairing, suffice it to say that the two have very good chemistry when combined together.  How do you determine how to pair chocolate and red wine for an evening of romance?  First you must take into account the personal tastes of you and your significant other.  Some prefer milk chocolate while others prefer their chocolate deep and dark.
Next, follow these suggestions when planning your Red Wine & Chocolate experience:
Lighter more milky chocolates pair best with lighter body reds, such as Merlot and Pinot Noir;
Deeper, bittersweet chocolates pair best with more tannic wines like Zinfandels, or Cabernet Sauvignon; and
You can add a little variety by including fruits such as strawberries or raspberries.
You will be pleasantly surprised at how red wine and chocolate enhance each other on the palate. When planning your next romantic encounter, step outside of the customary box and try combining these two little known aphrodisiacs.  Vino Noire is sure that passion will ignite when you enjoy this perfect pairing!
---
[1] http://voices.yahoo.com/red-wine-why-its-serious-aphrodisiac-women-5490371.html?cat=22
[2] http://www.eatsomethingsexy.com/wordpress/aphrodisiac-foods/chocolate/