You Say Shiraz. I Say Syrah.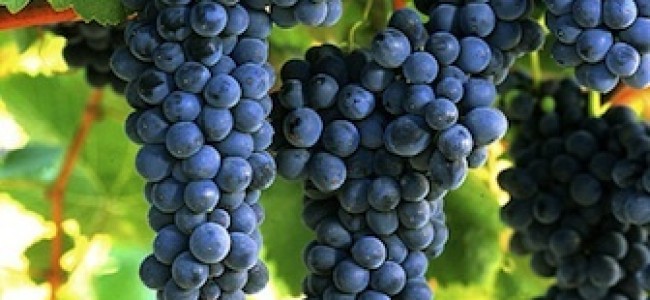 If you're a movie buff, you may recall the lyrics "You say Potato, I say Potatah" from the classic George Gershwin song "Let's Call the Whole Thing Off"   (Take a listen to the Harrick Connick, Jr. cover of the song by following this link http://www.youtube.com/watch?v=8K31kcjCUC4). Differences in pronunciation do not distinguish spuds from one another just as there really isn't a difference between Shiraz and Syrah wine.   You may be surprised to learn that the biggest difference between Shiraz and Syrah is Location, Location, and Location!
The Syrah grape originates in the Rhone Valley of France where the grape is dense, inky and more herbal, the acidity is higher and the aroma hints of fresh ground pepper. Due to the popularity of the wine made from the Syrah grape, you can now find the grape grown in wine regions around the world including the U.S. Chile, and South Africa.
On the other hand, Shiraz from the Barossa Valley of Australia is riper, has a smooth full mouth feeling, abundant dark chocolate flavor with a spicy element.  Australian Shirazes are intense and more succulent than its counterparts from other parts of the world.  So, you see whether it's called Shiraz or Syrah TOTALLY depends on the region of the world in which the SYRAH grape is grown.
The spicy and peppery character of Shiraz/Syrah varietal, lends it to pair well with red meats and other hearty foods.  They also pair well with Indian, Mexican and spicy foods.  Shiraz/Syrah is definitely pleasing and can be enjoyed and appreciated by all.