Oui, We Wine'd About French Wines!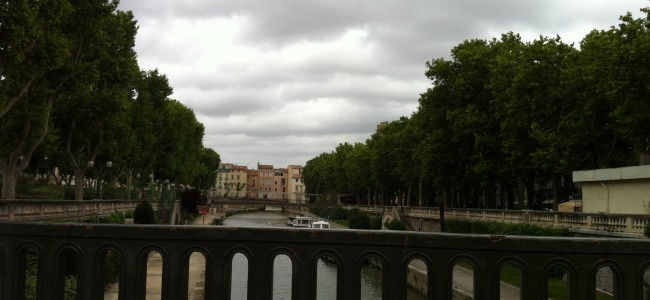 "To succeed in the Languedoc region, you need a clear understanding of the region and its visible or not-so visible potential, like in Tautavel or La Livinière where we were pioneers. You need a clear strategy: to become the leader in premium wines in the South of France. Ten or fifteen years ago, selling a bottle of wine was 60% a matter of quality. Today, it's one third quality, one third distribution network and one third marketing."  
Gérard Bertrand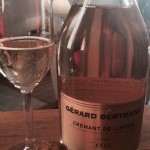 Oui! Oui! Glynis (@Vino_Noire) wine'd about a 2009 Crémant de Limoux Rosé from the cellar of Gérard Bertrand Vins.  This tasty sparkler with its fine mousse, biscuit on the nose, strawberries, hazelnuts, and creamy mouth feel with an extended finish, is a WINNER!!! Yes, HER 70% Chardonnay and 20% Chenin Blanc gives her finesse and a shapely structure. She also has 10% Pinot Noir that adds to her character and it makes her BLUSH a little; oh yeah she is Feminine! Crémant de Limoux Rosé is a GREAT alternative to Champagne and she is in a league of her own retailing $16-$20 a bottle.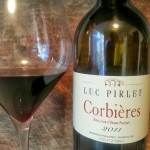 Well, leave it to Sarita (@VineMeUp) to pick 2011 LUC PIRLET from the Corbiéres AOP, whose motto is "Les Terroirs"!  Where the "VINES" are approximately 50 years old.  These vines get their nourishment from clay, schist, and sandstone soils; now, can you say "Les Terroirs"?!?!? We can, because the 30% Syrah, 30% Grenache, and 40% Carignan thrive in this terroir. On the nose you will find toasted oak, black pepper, ripe raspberries, and on the palate cooked cherries, plum with a jammy finish.  So, go pick up this $10 bottle of wine for your "Happy Hour" it will pair well with a grilled burger!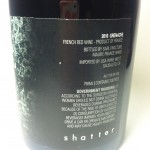 But of course, Melissa (@Liquor_Lady), sipped on 2010 Shatter, a 100% Grenache, from Maury in the Roussillon Region. Yes, HE, is 15.9% alcohol by volume (ABV). After grapes are harvested, they are cold soaked for 30 days to concentrate the flavors. He takes cold baths…LOL!  He is then aged for 10 months in French oak, and 30% new oak. Truly, masculine due to his high ABV, dominance of the Grenache varietal and his vibrant and powerful presence on the palate! This is a "spirited" one retailing for $30.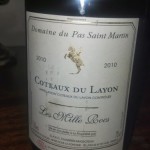 You say you want "A Nice Glass of Honey", then Leslie (@vino301wine) our Maryland Concierge recommend you try this $20 Chenin Blanc.  Believe it or not, "Les Mille Rocs" a Domain du Pas Saint Martin 2010 Coteaux Du Layon from the Loire Valley, made a guess appearance among the Languedoc-Roussillon wines mentioned above. This demi-sec has botrytis aromas of honey and melon with the right amount of acidity to balance it out.  If drinking outside this summer, watch out for those bees!