PROUDLY SOUTH AFRICAN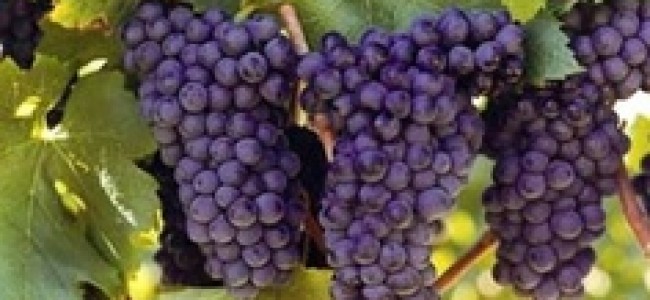 The Maryland Wine Concierge, Leslie Frelow at www.vino301.com, introduced us to a deceivingly named Pinotage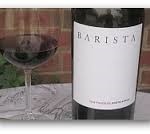 called "BARISTA Coffee Pinotage" which retails for $16. Leslie described this non-vintage vino as having aromas of coffee and chocolate on the nose but no chocolate notes on the palate. She says it's full bodied and also has coffee, and luscious fruit flavors on the palate. So as you can see the Barista Coffee Pinotage was APPROPRIATELY named, because the word "barista" refers to people who specialize in making espresso based coffee and this vintner has truly captured that essence!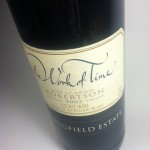 Next, Take a Seat at the Bar with Melissa Davis, www.liquorlady.wordpress.com, and virtually taste this 2002 Vintage Springfield Estate Bordeaux Blend from Robertson, South Africa, it's "The Work of Time!"  This Bordeaux Blend of 24% Merlot, 45% Cabernet Franc, 29% Cabernet Sauvignon and 2% Petit Verdot was aged in oak barrels for 18-months and further aged in the bottle for an additional 18-months before it was released in 2002.  This collector series is now retailing for approximately $120.00; so  follow these links: http://wp.me/p2h6wM-qv , http://wp.me/p2h6wM-qB and virtually taste and travel with Melissa to South Africa!
Come go "Over the Mountain" into South Africa with Sarita Cheaves, at www.VINEMEUP.com,
 "a city girls' guide through wine"!  During our "Sip to Celebrate…" wine chat, Sarita said this vino has a lemon lime bouquet with great acidity, and minerality; and that this vino paired very well with the grilled chicken and curry spaghetti squash she cooked for dinner.  You won't regret going over the mountain into South Africa and tasting this 2012 Unoaked Chardonnay.  It is imported by Cavanagh Family Imports, http://www.cavanaghfamilyimports.com/over-the-mountain—seven-springs-vineyard.html, and retails from $13.99 – $14.99.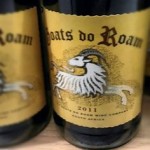 And, did you know "Goats do Roam" in the USA, this Goat even traveled ALL the way from South Africa.  Vino Noire celebrated South African wines with a Goats do Roam six varietal red blend of the following: 62% Shiraz, 14% Mourvedre, 11% Grenache, 9% Durif, 2% Cinsaut, and 2% Carignan.  This vino has silky smooth tannins, subtle spice, a hint of smoke and bursting with berry flavors ALL for $10 – $15, depending on where you shop!
Tanisha Townsend of Girl Meets Glass used this auspicious occasion to apprise us of the largest importer of black produced wines from South Africa and the African Diaspora.  Selena Cuffe is an African American businesswoman best known for co-founding, with her husband, Heritage Link Brands, LLC.  Their company provides, "An Invitation to Taste the Best of Africa", don't waste any time link up at www.heritagelinkbrands.com!
So, stayed tuned for future broadcasts from these Wine'ing Women!