THE DIVINE WINE SISTERHOOD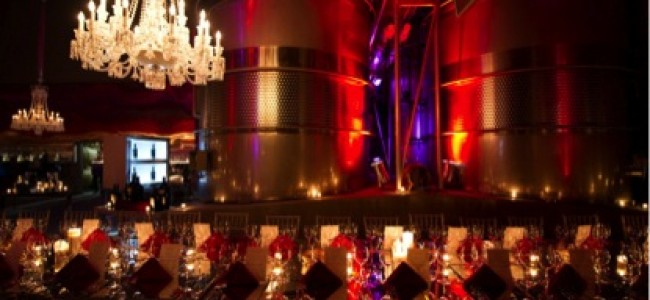 You may be surprised to learn that the world of fine wine and cuisine is dominated by men, or is it?  In order to empower women to learn more about wine, food, travel and the use of social media to spread the gospel of wine.  As Wine Sisterhood Founder, Terry Wheatley, so eloquently quoted Walt Disney…"If you can dream it, you can do it" and yes women in the wine industry are doing it!
The Wine Sisterhood hosted its 2nd Annual Wine Sisterhood (www.winesisterhood.com) gathering in Napa Valley, from March 3 – 5, 2013.   Our own resident wine expert Glynis attended this divine gathering of the Wine Sisterhood.  She immensely enjoyed the mentoring, the fellowship, the wine, cheese and food paring workshops, and of course the tastings and vineyard tours.
Her favorite three (3) experiences of the weekend were:
1. The Gathering's Welcome Reception and Wine Dinner at Raymond Vineyards (follow this link )
The wine sisters were personally greeted by Jean-Charles Boisset, President of Boisset Family Estates which purchased Raymond Vineyards in 2009.  For the welcome reception they were transported back in time; wine sisters adorned in "Flapper" attire (click on the photo link to see us) were greeted with JCB sparkling wine and escorted to the Red Room where Baccart Crystal chandeliers sparkled over our heads like the sparkling wine in their glasses.  Can you say OPULENT?!?!?!?!  She can, and it was also uncompromising with an audacious personality.  The gastronomy left her speechless and the cellar rooms, each individually named enticed and indulged ever sense.
2. Bubble University hosted by Thirsty Girl aka Leslie Sbrocco.   Check out her website by clicking here 

Leslie led a "BUBBLY" tasting workshop on the differences between Champagne, Sparkling Wine, Cremant, Cava, and Processco.  Leslie provided suggestions on which foods to pair with six of her bubbly favorites; and she demonstrated the ART of opening a bottle of Champagne with her very own Saber.  Leslie's enthusiasm about these bubbly elixirs gave Glynis a new found appreciation for this style of wine.  Thanks Thirsty Girl!
3. Wine Tasting and Tour at Chappellet Vineyard & Winery.  Follow this link to visit their site.  

Glynis loves this vineyard's commitment to sustainable and organic practices, the property is also 100% solar powered and awaiting its CCOF organic certification this year.  She also loved the 2010 Signature Cabernet Sauvignon exploding fruit flavors of black plums, black berries and black cherries dancing on her tongue along with a smooth stealth like structure that left an EVERLASTING impression on her palate! The "icing on the cake" was when Co-founder Molly Chappellet personally autographed her coffee table book "A Vineyard Garden" for each wine sister.
As you can see, the Wine Sisterhood was filled with wonderful wines, food and fun.  Glynis thoroughly enjoyed her wine adventure and the divine sisterhood of wine lovers.  This is one of her favorite events and she surely plans to return next year.