SOMETHING TO BLOG & BRAG ABOUT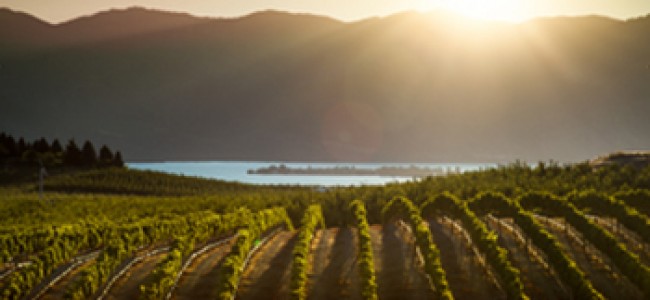 Glynis, our resident wine expert, will be attending her second Wine Bloggers Conference in Penticon, British Columbia, Canada from June 6-8, 2013.  So, you may be wondering what's the big deal about the conference and imagine it to be a gathering of egghead blogging types. Au contraire! The Wine Bloggers Conference is an extraordinary gathering of wine makers, wine experts, chefs and wine aficionados all of whom are passionate about talking and blogging all things wine. 
If you love exceptional wines and exquisite cuisine, paired with the beauty of wine country, then the Blogger's Conference is where you want to be.   The party at the Wine Blogger's Conference does not stop! From sun up to sun down the attendees are treated to the best wines in the northern hemisphere and meals prepared by world-renowned chefs.
As a precursor to the conference, Glynis will be participating in a pre-excursion tour of the Lake Chelan Wine Valley, located outside of Seattle, Washington.   The naturally beautiful valley has been a vacation destination for decades and is now becoming well known for its excellent wines, with 20 wineries in the officially designated AVA. Some of the spectacular features of the Lake Chelan excursion includes a tour by sea plane, visits to several wineries, and a gourmet dinner overlooking Lake Chelan.
The pre-excursion ends with the participants arriving tin Penticon, British Columbia, Canada, where the conference is hosted.  Though you may have never heard of Penticon, British Columbia, it is now home to more than 70 vineyards and the region has gained recognition among serious wine and food connoisseurs.  It is nestled in the Okanagan valley, which begins at the U.S. border and boasts the pristine blue-green Okanagan Lake,
Glynis is sure to come back with many exciting pictures and stories to share.  This short description should have wet your appetite for just how opulent the Wine Bloggers Conference is.  Each day of the conference features an excursion to one of the regional wineries, as well as dinners prepared by the region's top chefs each evening.  You can vicariously experience Glynis' excellent Wine Bloggers adventure, by following her on Twitter @vino_noire.
Upon her return, we will share many succulent details and suggestions for wines and their food pairings with you.
Bon Voyage and Cheers!  We will be in touch soon.