Scotto Family Cellars – 2011 Old Vine Zinfandel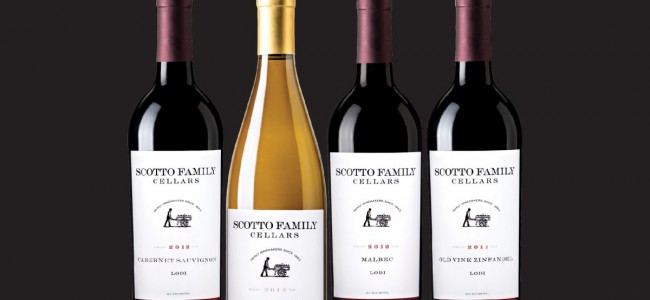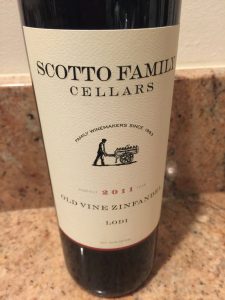 The term "Old Vine" is often used in the wine industry.  Grapes used to produce old vine zinfandel wines "should" come from distinctively older vines that are believed to produce superior fruit, when cared for properly, and thus yielding superior wines.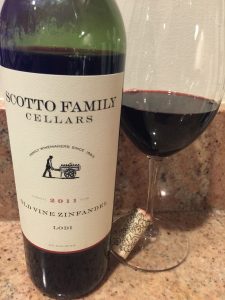 So, prepare a hearty soup, a bowl of pasta, or grill some meat to pair with this bottle of Scotto Family Cellars 2011 "Old Vine" Zinfandel. There is just enough acid and alcohol to give this "Zin" a zing. It's resolute tannins provide structure and stability for aging. You also should be detecting blackberries, black cherry, spice and just enough oak on the palate for a nice smooth finish. Its alcohol by volume is 13% and it retailed for $13.99, but sorry folks its all SOLD OUT.  Now, aren't you glad you tasted it virtually and vicariously through me!